DRC's Defense Minister Jean-Pierre Bemba has warned that the Mobondo militia have reactivated and killed 18 civilians and burning an entire village.
According to Bemba, the Mobondo rebels are active in the provinces of Kwilu, Kwango, Maï-Ndombe and on the outskirts of Kinshasa, the Mobondo rebels are trying to expand into Kongo-central, in the west of the country. The rebels have been accused of mayhem and are accused of killing civilians in several localities.
On September 11, these attackers carried out attacks against a village in the Lulalumene sector, in Kimvula territory.
According to members of local civil society, 18 people were killed and the entire village was burned.
This assessment was confirmed on Friday by the Congolese government during the Council of Ministers.
The Minister of National Defense and Veterans Affairs, Bemba told the council that security forces are tracking these rebels in the region.
Bemba informed the Council, "the Mobondo phenomenon, formerly localized in the provinces of Kwango, Kwilu, Mai-Ndombe and Kinshasa, tends to be exported in the Kongo-Central province."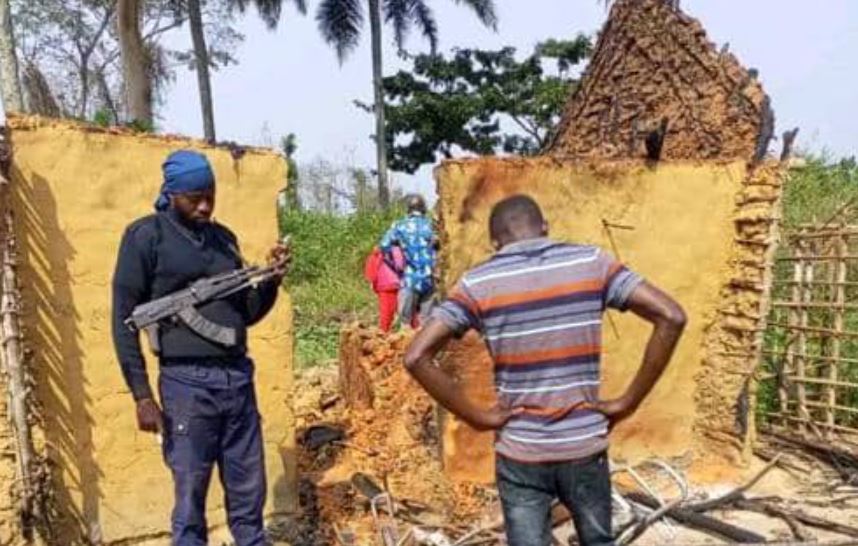 "The latest incident was on September 11, 2023, with the incursion of these attackers into the Final village, located 10 kilometers from the limit with the commune of Maluku, Lulalumene sector, Kimvula territory, where a death toll was recorded. 18 civilians and 1 soldier killed, 1 soldier missing and the entire village burned," he said.
Faced with this situation, the head of Defense affirmed that the defense and security forces continue to hunt down these Mobondo attackers.
In this same vein, the Deputy Prime Minister, Minister of National Defense and Veterans Affairs took stock of the situation marked, according to him, by the continuation of military operations in the face of "the continued strengthening of the M23 rebels and the the persistence of attacks by armed groups, causing loss of life and destruction."
At the same time, the FARDC-UPDF joint forces continue to hunt down ADF/MTM terrorists and dismantle collaboration networks, explained the head of National Defense.